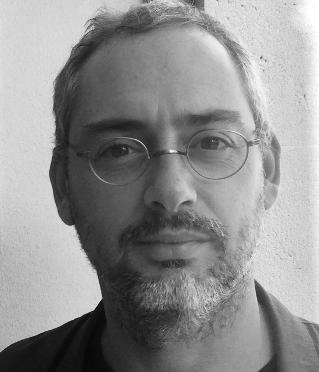 David Stromberg is a writer, translator, and literary scholar.
His early publications include four collections of single-panel cartoons, the last of which was Baddies (Melville House Publishing). His fiction has appeared in Ambit, KGB Bar Lit, Atticus Review, and others. His writing has appeared in the Believer, Forward, Tablet, and Haaretz, and for seven years he interviewed artists and writers for The Jerusalem Post and The Jerusalem Report.
Stromberg's scholarly articles focus on the intersections of narrative and aesthetic theory, American and European literature, Yiddish language and culture, and philosophy and psychoanalysis. His first critical study, Narrative Faith: Dostoevsky, Camus, and Singer (U Del Press), focused on narration and moral vision. His second, IDIOT LOVE and the Elements of Intimacy (Palgrave), deals with intersections of literature, philosophy, and psychoanalysis.
Stromberg has published translations from the Russian, Hebrew, and Yiddish. He is editor to the Isaac Bashevis Singer Literary Trust, and his translations of Singer's work have appeared in The New Yorker, Public Seminar, Los Angeles Review of Books, and Lapham's Quarterly. He is also editor of In the Land of Happy Tears: Yiddish Tales for Modern Times (Delacorte / Random House), a collection of translated stories from the early 20th century.
Born in Israel to ex-Soviet parents, Stromberg immigrated as a child to the United States. He has published a series of essays in Public Seminar about growing up on the ethnic and cultural margins of Los Angeles.
He lives in Jerusalem with his wife and little one.
© Copyright David Stromberg